Past Litter 2008
This pedigree consists of many dogs that demonstrate sure and confident temperament, willingness to perform and natural protective instincts. We have 1 Black Male, 1 Black Female, 3 Sable Females and 1 Sable Male, tremendous temperament & self-confidence.
No Puppies Available.
Click on the Picture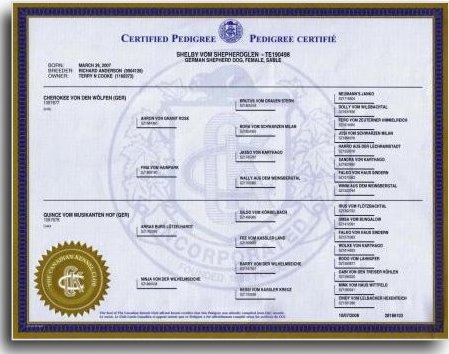 Dam:
Very nice build female off the famous Salztalblick kennel. Very high drive with full mouth bite on the sleeve during protection work. This female is awesome for dog sport and also for breeding , she has already had two outstanding litter's Her obedience is very animated, fast & correct. She is always very focused & correct during tracking, she is a joy to work with.
SG Sandy vom Salztalblick SchH3, FH1, AD, CGN, KKL1a, ZW:85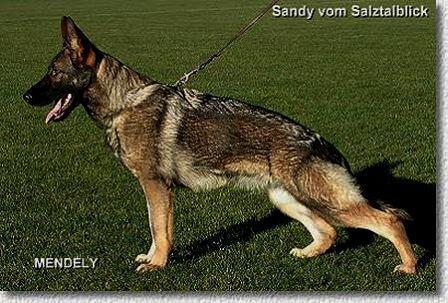 Sire:
CJ is a large and substantial dog who is extremely powerful and fast in protection with calm, full and hard grips. He has exceptional drives for all phases of the work, is a very clear thinker and has very high trainability. CJ is a unique dog in that he builds drive the more he works in obedience. He is a natural tracker with a very good work ethic in this phase. He is also a very social and happy dog, is void of dog aggression and is great with children. We are in pursuit of his SchH 2, SchH 3, FH1 and the Koerklasse Rating in 2009. CJ is truly a pleasure to train and have as part of the family.
OCJ of Shepherdglen AD, BH, SchH1, TR-2 H.O.T.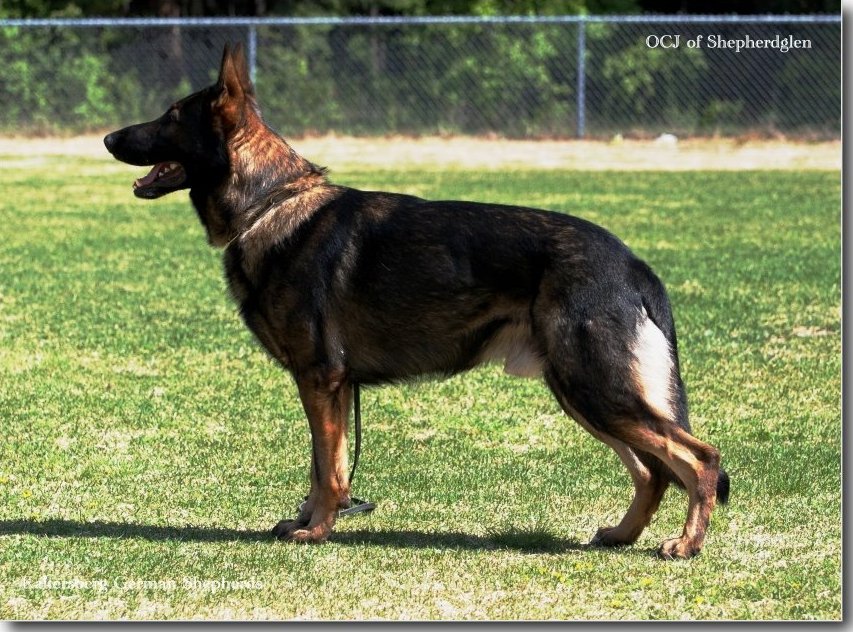 "The man who rears a dog must complete what the breeder began, the breeder can indeed lay the foundations of a good and serviceable dog, but the trainer must see to it that he brings to their highest possible development the physical & mental foundations already laid, and thus his is the more grateful task."
....Max von Stephanitz